Introduction
Coinbase is a digital currency exchange founded in 2012 by Brian Armstrong and Fred Ehrsam. Coinbase is a platform that allows people to buy, sell, and manage their cryptocurrencies. It is one of the largest and most popular cryptocurrency exchanges in the world, with over 70 million verified users. Coinbase offers a range of services, including a wallet for storing cryptocurrencies and a platform for buying and selling a variety of digital currencies.
Inscription sur Coinbase
Signing up on Coinbase is simple and can be done in several languages.
First step, click on this link to go to the Coinbase registration page to register.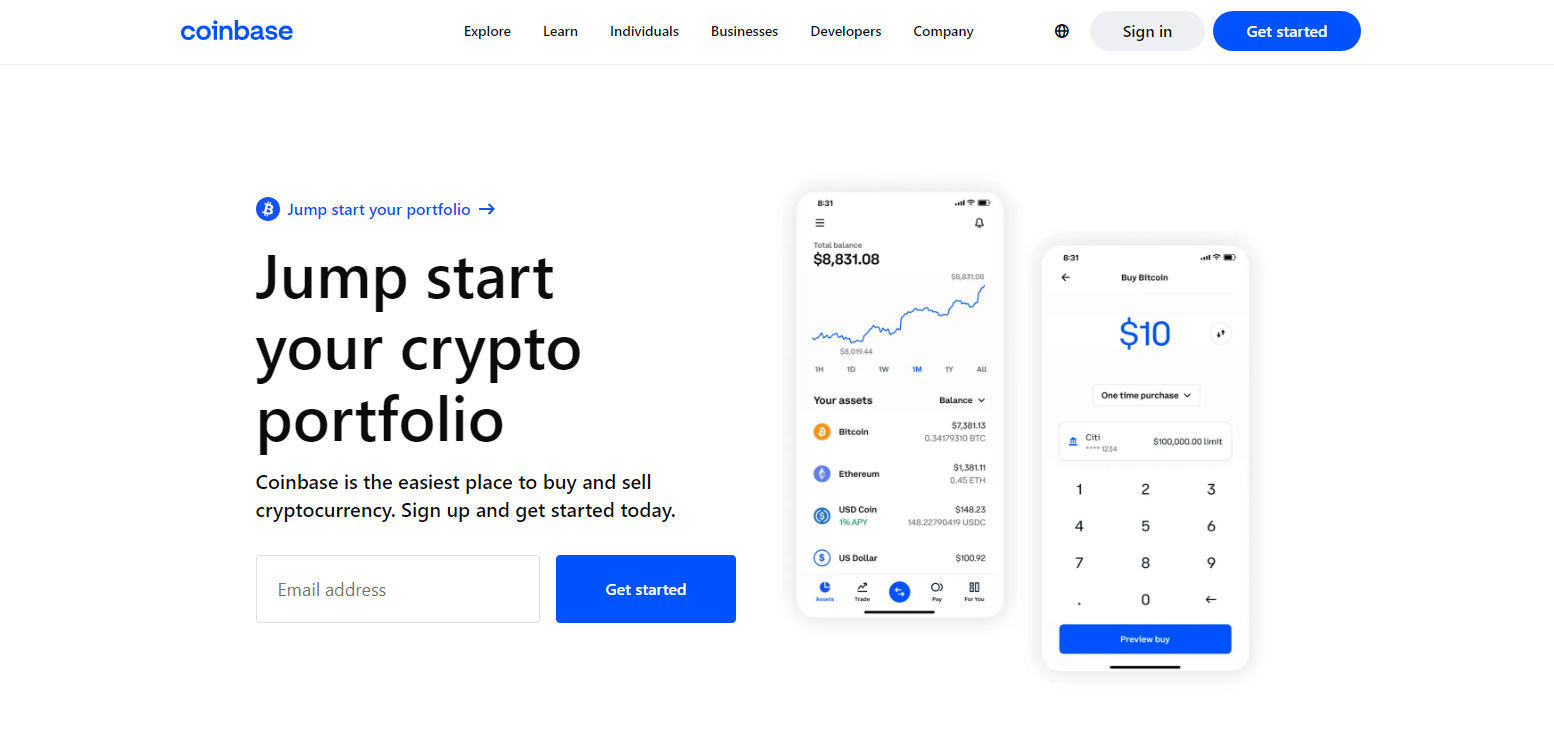 Create an account on Coinbase
After clicking on the referral link, you are redirected to the Coinbase registration page.
Fill in your surname, first name and email address and create your password. Read the Terms of Use and then click on 'Create an account'.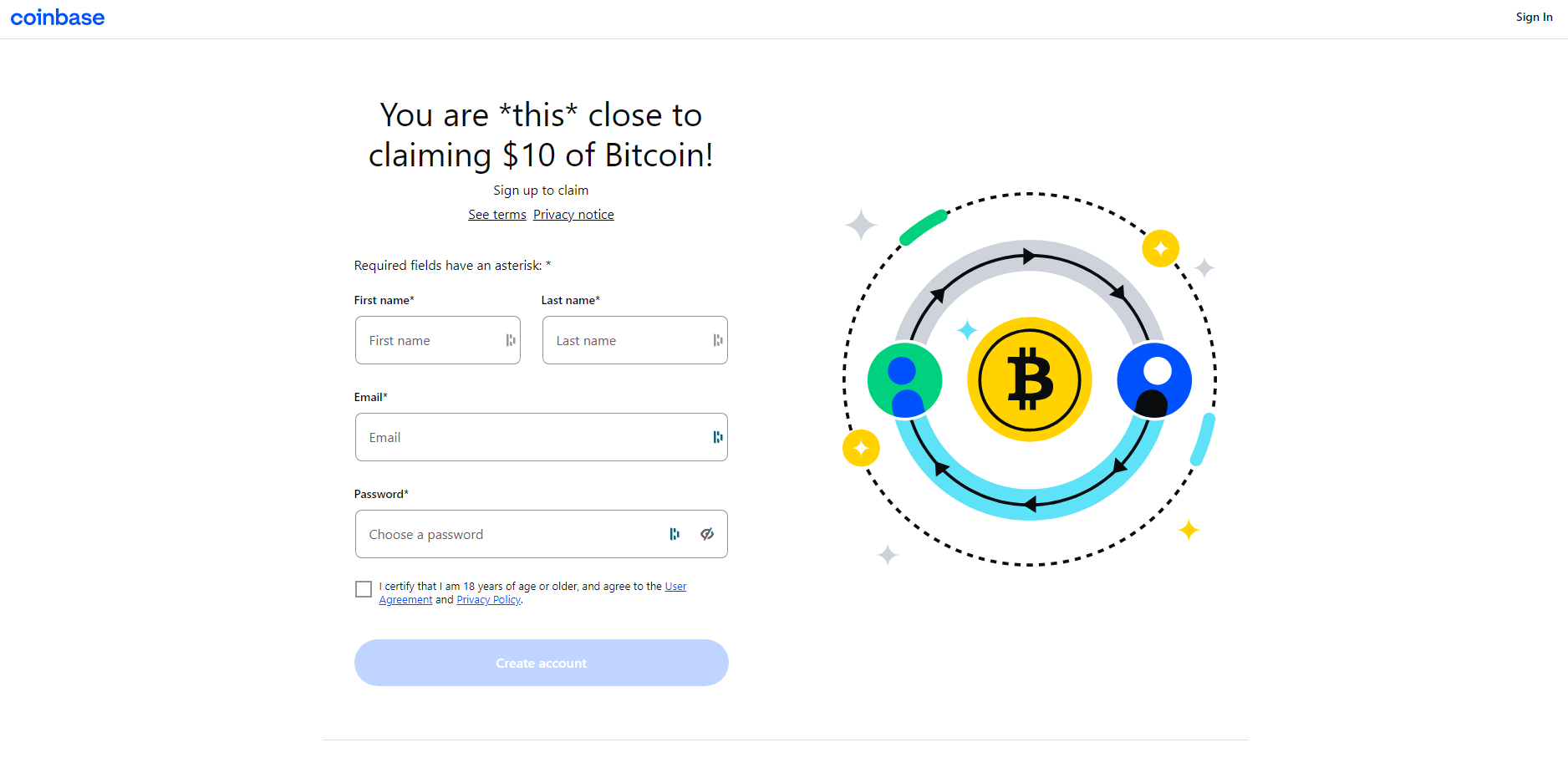 Verifying your email address
Coinbase wants to verify your email address. You have received a verification link by email. Click on this link to verify your email address.
If you do not receive the verification email, you can resend a new verification email.
If you still don't receive it, check your junk mail.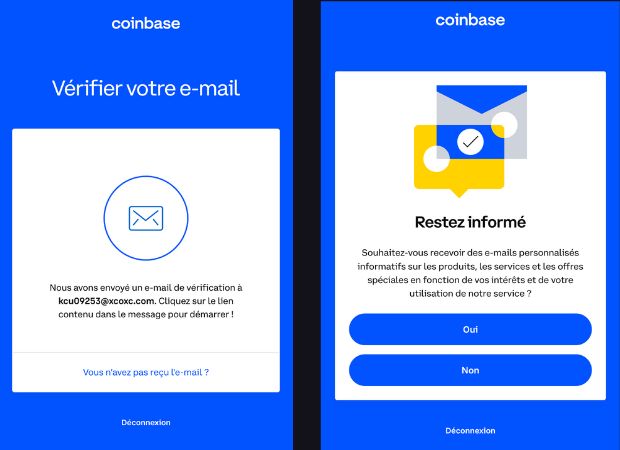 Set up two-step verification
After verifying your email address, you need to set up two-step verification. This is a mechanism to secure your account.
Enter your phone number, then click on "Send a code".
Enter the authentication code received by SMS then click on "Submit".
Once your phone number is verified, you need to fill in your citizenship. Select your nationality and click "Submit".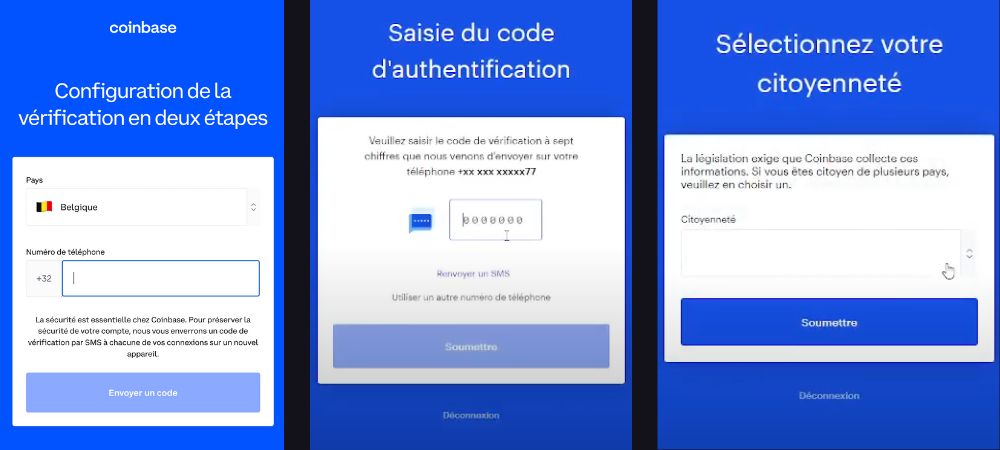 Verify your identity
To finalize your registration, you must verify your identity. Fill in your personal information in the required fields: first name, last name, date of birth and address. Then answer the questions, then click "Continue".
This mechanism for verifying your identity responds to financial regulations (KYC).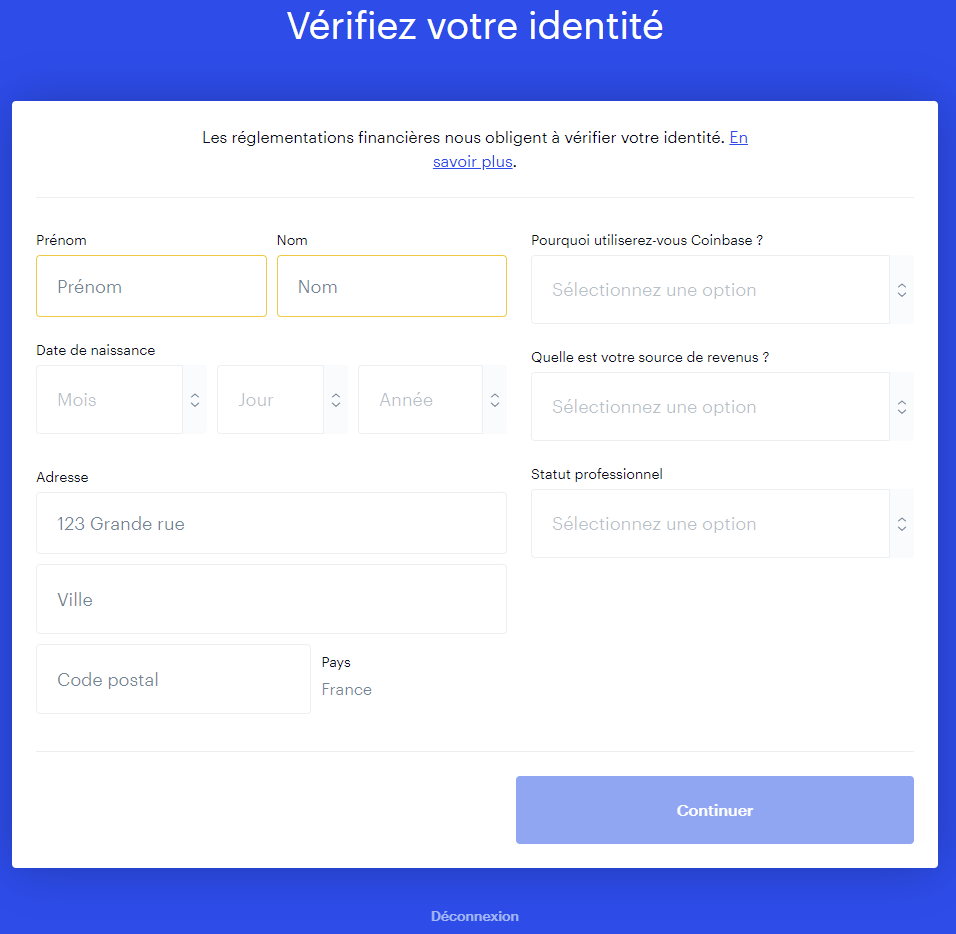 Answer a few additional questions. Then click "Submit".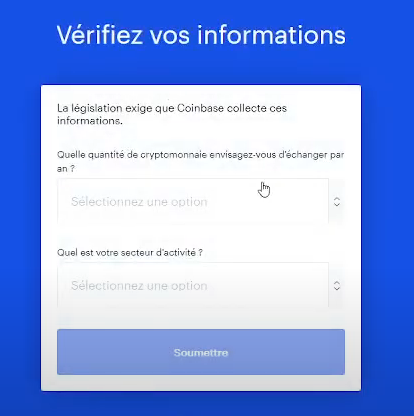 After answering the questions, you must verify your identity by submitting an identity document: passport, driver's license or identity card.
Select an ID type to proceed with verification.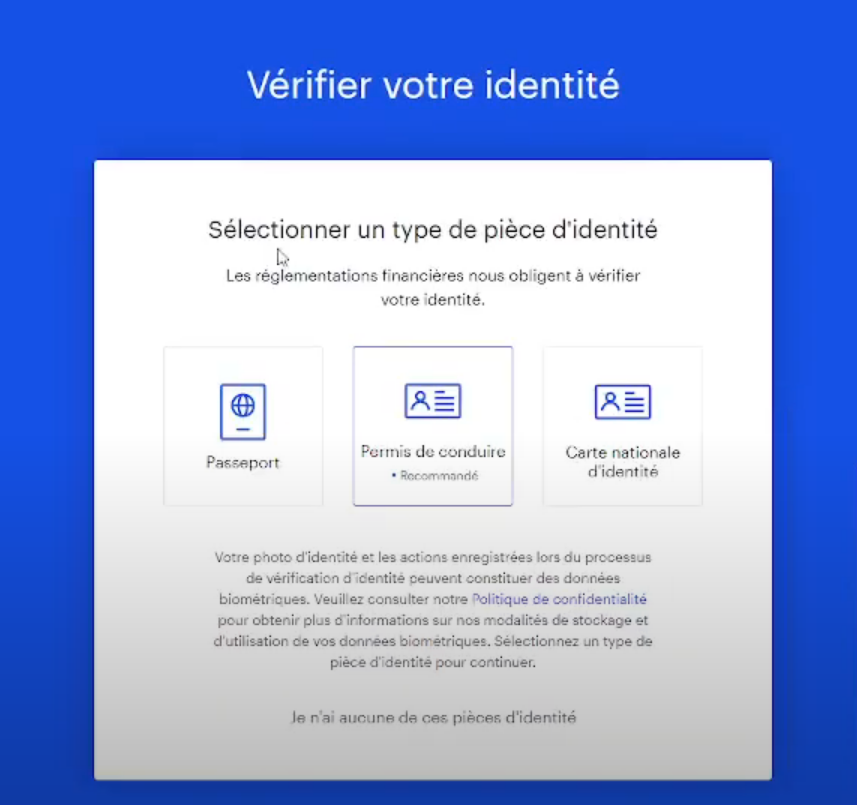 Then choose the method you want to submit your ID: Webcam, Mobile Camera, or File Upload.
Depending on the method you choose, follow Coinbase's instructions to submit your ID correctly.
When your ID is verified, you will receive an email from Coinbase notifying you that your account is ready.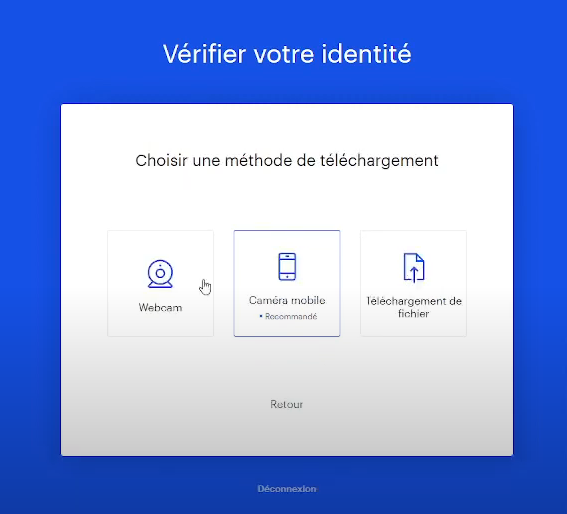 Before accessing your account, Coinbase suggests that you already fill in your bank details to make your first deposit.
If you don't want to make a deposit directly, you can skip this step. You can always enter your bank details later.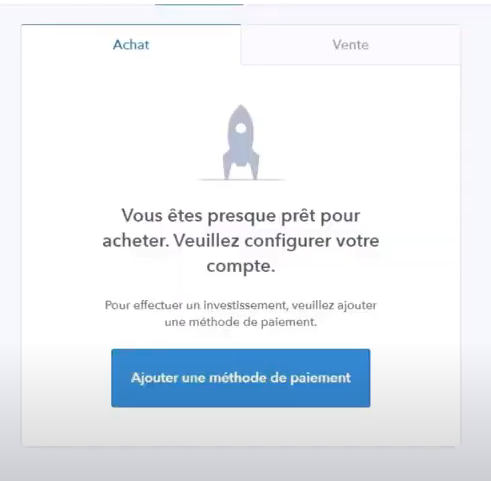 Your Coinbase account is created, verified and ready to use!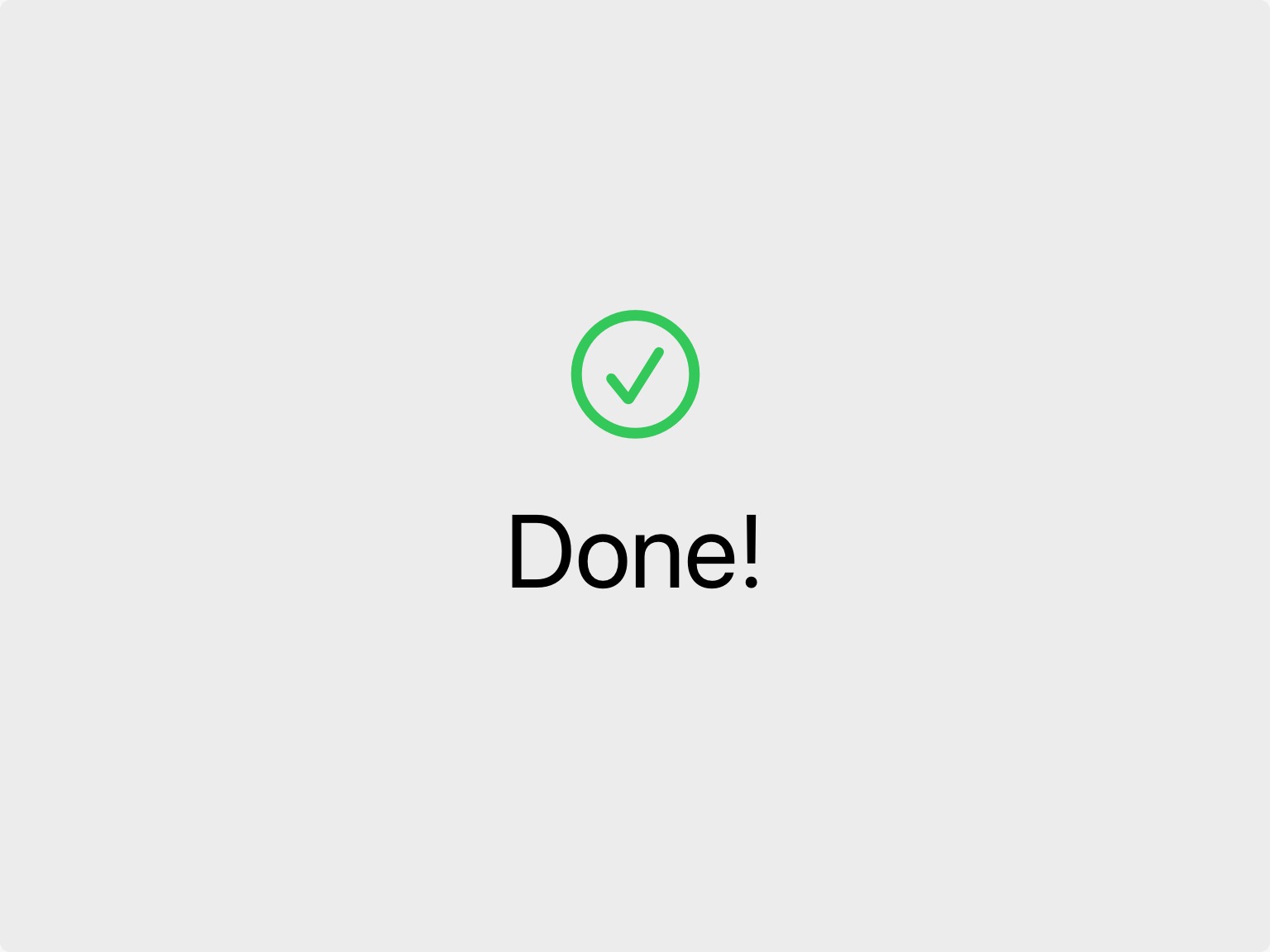 ---
Disclaimer : This is not financial advice. The purpose of the site is to inform readers. Any type of investment involves risk. Do your due diligence and do your own research on the projects featured on the site. Act as a good father and do not invest more than your objectives or financial means allow you. In this regard, read our page: Warning about virtual currencies.
Some articles on the site contain affiliate links, and using them to register from the site allows the development of the site by collecting commissions. By doing so, you also make yourself eligible for a welcome bonus such as a voucher or fee reduction, for example.