If you're looking for a fun and entertaining game to try, look no further than Walken Runner, the first hyper casual game in the Walken app collection. Designed to provide an immersive and intuitive gaming experience, Walken Runner is the perfect game to pass the time while earning $WLKN tokens. As an innovative Web3 and DeFi game, Walken Runner is also a great way to experience the usefulness of Gems and Mysberries in future games in the Walken collection. And as a bonus, advertising revenue generated by the game is reinvested in the purchase of $WLKN tokens, thus contributing to the sustainability of Walken's mission. If you are looking for a fun game that offers added value in terms of blockchain utility, Walken Runner is the perfect choice.
Download and Install Walken Runner
Walken Runner is a classic, casual running game where you have to help a CAThlete defeat a powerful enemy. For this you will have to pass through doors, collect gems, improve your attack and health stats, and avoid obstacles on the track.
The game is completely free and requires no entry requirements. However, to take advantage of its potential in terms of the usefulness of the Walken asset, players must log in with their Walken account. This will allow them to earn $WLKN, Gems and Mysberries which they can use in the main Walken app.
Download and install Walken
Available on iOS and Android, players can go directly to the

AppStore

or the

Google Play Store

to download the application. It is also possible to download the application directly through the

official website of Walken

.

Join the adventure now with PROMO CODE

L5LVQ3N

and start playing with

10 GEM, 5 WLKN and 100 Mysberries

in your pocket!

If you want to know everything about Walken, click

here

.
How to play Walken Runner?
The gameplay is simple: to start a race, tap in the middle of the main screen. Each run costs 1 energy from your 5 energy reserve. If you want to recharge your energy faster, you can do so in exchange for 50 Mysberries. You can recharge Mysberries a maximum of 5 times in 6 hours.
The more gems you collect and use them to increase your stats, the more chance you have of defeating the enemy. To do this, you need to increase your health and attack by going through as many green doors as possible and avoiding red doors.
At the end of each track, you will be faced with three walls and a boss. The sum of health and attack crushes the walls, and the battle is played automatically. The more gems you collect and use them to improve your level and stats, the more chance you have of defeating the boss and earning a valuable ticket.
Earn rewards with Walken Runner
Once you've collected 10 tickets, you'll get a chest containing $WLKN, GEMs, Crystals, and Mysberries. Chests come in three flavors (basic, silver, and gold) and are randomly distributed in exchange for tickets. There are four slots for chests on the main screen, and players cannot have more than four chests unopened at a time.
When you open a chest, you have to wait a certain amount of time before taking your reward. Waiting time varies by chest type and can be removed in exchange for Mysberries.
Win the ULTIMATE Chest
If you manage to defeat 500 bosses in Walken Runner, you will be rewarded with the famous Ultimate Chest. This reward is the largest ever offered in the game, with the possibility of winning up to 1000 WLKN, 500 GEM, and 2000 Mysberries! Each boss you defeat counts, bringing you closer and closer to the ultimate reward.
It's important to note that to progress to the Ultimate Chest, you need to defeat bosses, not just complete levels. Additionally, once you obtain the Ultimate Chest, your progress will be reset, including level, character upgrades, number of bosses defeated, and crystals obtained. You will therefore have to start from scratch to obtain the next Ultimate Chest. However, your win streak and number of tickets will not be affected, nor will the chests in your slots. In addition, your energy will be recharged for free.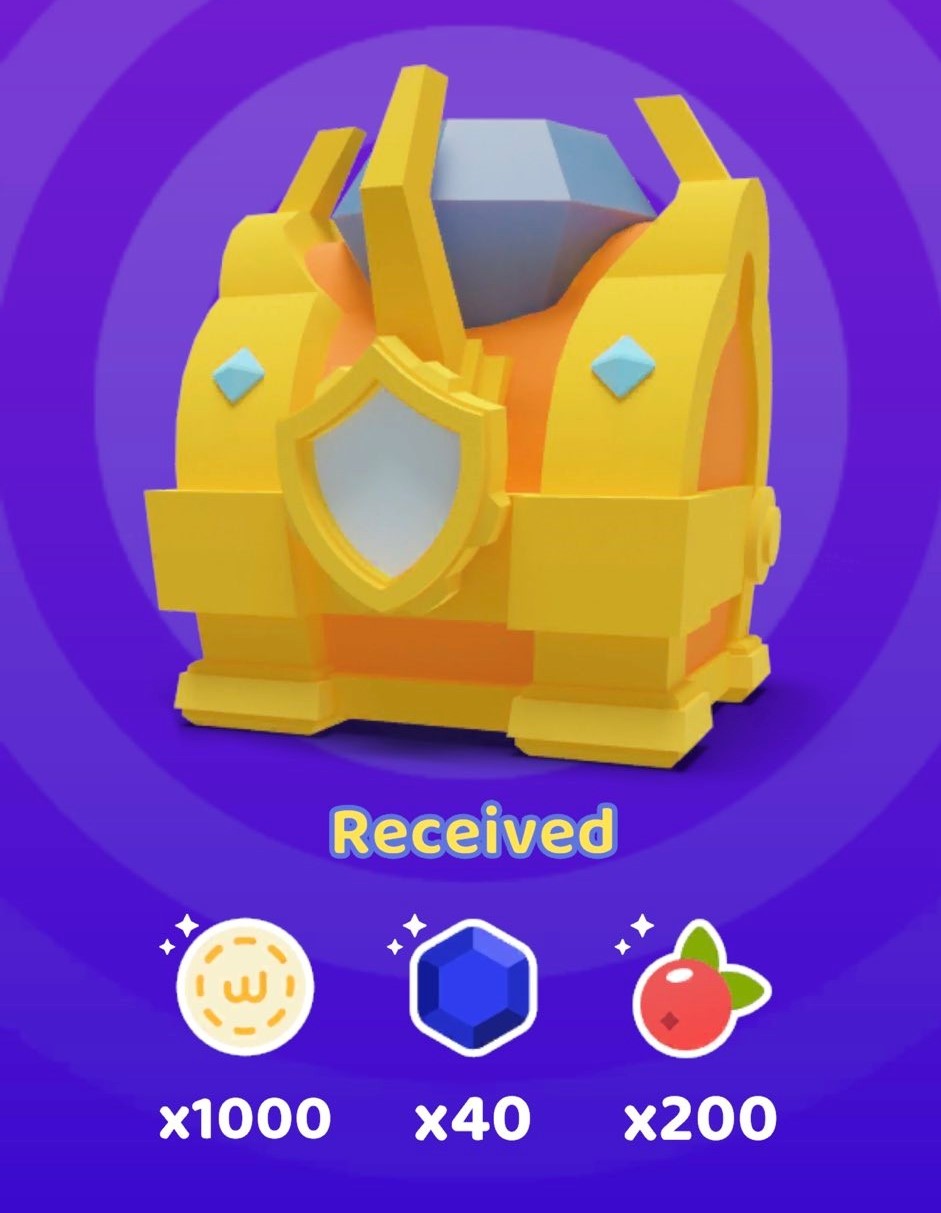 Walken Runner - Summary
In summary, Walken Runner is a fun and simple game where you can collect gems and improve your stats to help a CAThlete defeat a powerful enemy. As you play, you can also earn $WLKN, Gems, and Mysberries to use in the main Walken app.

---
Sources : https://walken.io/ - https://docs.walken.io/walken-runner
Disclaimer : This is not financial advice. The site aims to inform readers about various DApps. Any type of investment involves risk. Do your due diligence and do your own research on the projects featured on the site. Act as a good father and do not invest more than your objectives or financial means allow you. In this regard, read our page: Warning about virtual currencies.
Some articles on the site contain affiliate links and using them to register from the site allows the development of the site by collecting commissions. By doing so, you also make yourself eligible for a welcome bonus such as a voucher or fee reduction, for example.