Metamask, what is it?
This is a wallet created to interact with the blockchain Ethereum. In the form of a browser extension or mobile application, Metamask allows its users to host cryptocurrencies, to send or receive them and to convert cryptocurrencies into other cryptocurrencies. This wallet more generally makes it possible to interact with decentralized applications. Metamask was initially developed to interact with the Ethereum blockchain, but it also allows interaction with other blockchains such as Binance Smart Chain, Avalanche, Polygon and many others.
Every interaction on the blockchain requires a fee. These fees must be paid with the native token of the blockchain used. For example, using the avalanche blockchain requires AVAX. For more information on adding a blockchain network to Metamask, read our article: How to add a network to Metamask?
Install Metamask
Download Metamask at https://metamask.io/download/
Metamask is available on Chrome, Firefox and Edge browsers. There is also a mobile application on iOS and Android
Once the extension or application is downloaded, click on "Start".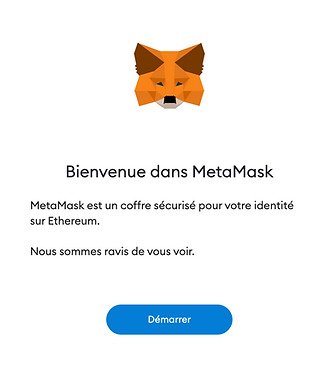 Set up Metamask
At this point, Metamask offers you to import or create a new wallet. Here you have to create a new wallet. Click on "Create a wallet".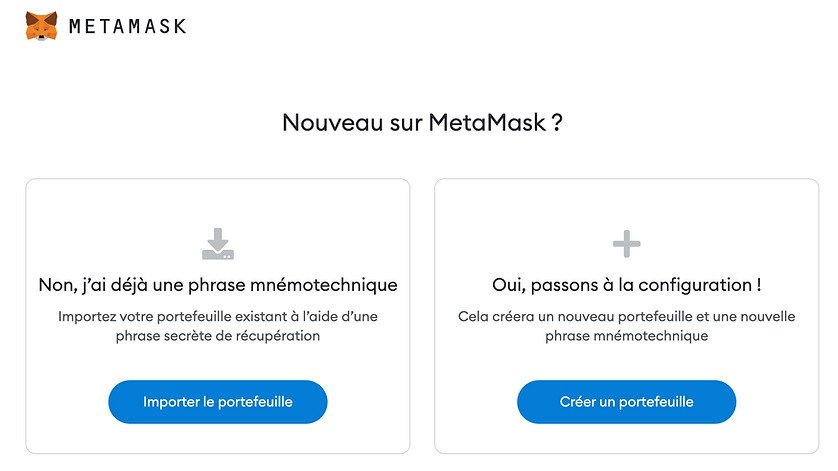 Help Metamask?
Before you can continue creating your wallet, Metamask offers you to participate in the development of the extension by sending data related to the use of your wallet.
You are not obliged to accept, in this case, click on "No thanks". If you would like Metamask to collect data regarding the use of your wallet, click on "I agree".
Create a password
Enter a new password. Confirm your password by writing it down a second time.
After reading the Terms of Service, check the "Terms of Service" box.
Finally, click "Create".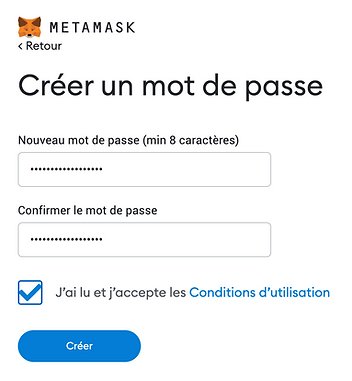 Information video
Before continuing with the setup, Metamask offers you a short video to give you information about your recovery passphrase and how to secure your wallet.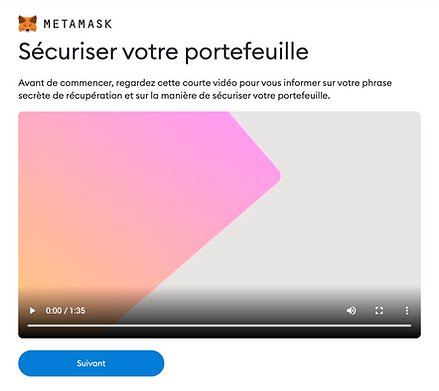 Recovery passphrase
This step will allow you to recover your passphrase. This allows you to restore your account if necessary.
Attention ! The passphrase should never be disclosed. Revealing your passphrase to someone is like giving them full access to your wallet and therefore your funds.
To reveal your passphrase, simply click on the padlock.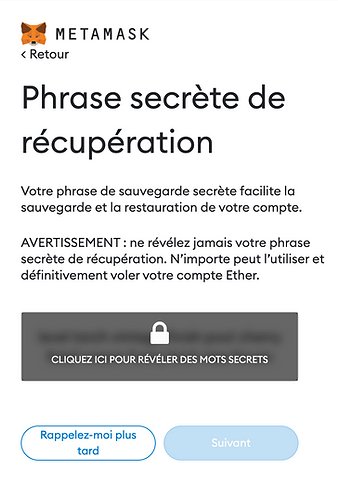 Enter the 12 words that make up your passphrase. Store the copy(ies) containing your passphrase in different safe places. You can also make a copy of the 12 words on an external hard disk and put this hard disk in a safe place. Warning! Never take screenshots or photos with your smartphone. The same applies to a copy on a drive (cloud) or on the hard disk of your PC. Hacking your smartphone, PC, or drive can compromise the security of your recovery passphrase.
Once your passphrase is noted and secured, tap 'next'.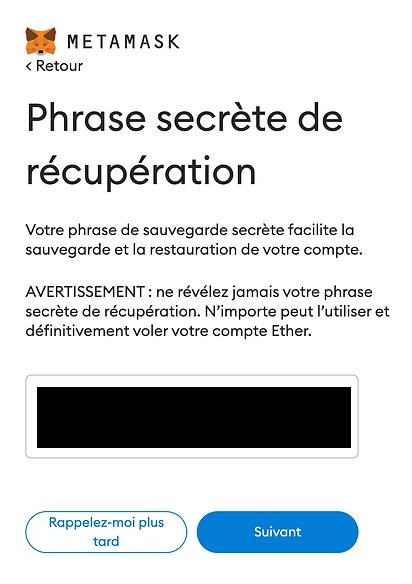 Metamask wants to make sure you've scored your 12 words correctly. Click on the words in the same order as those listed in your recovery passphrase.
Then click "Confirm".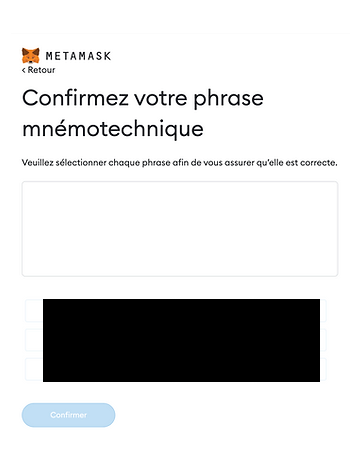 Congratulations!
Congratulations ! Your Metamask account is created, configured and ready to use.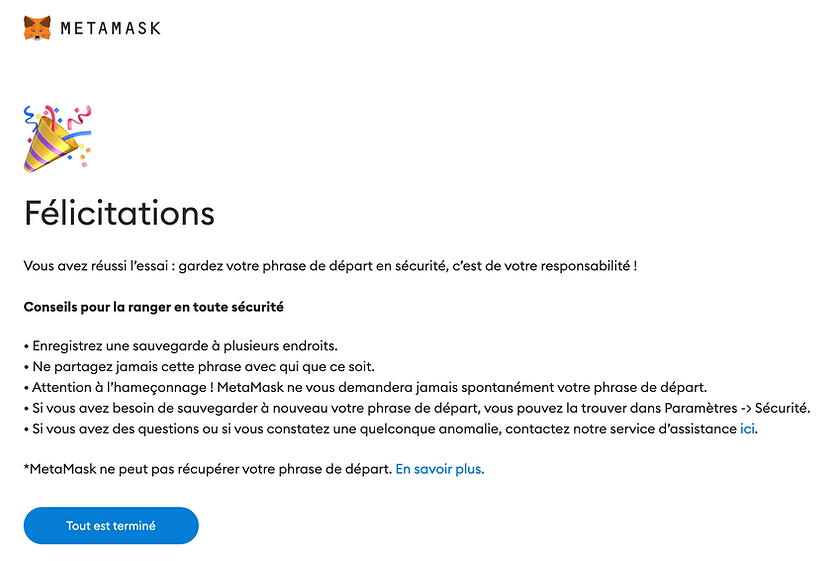 ---
Disclaimer : This is not financial advice. The purpose of the site is to inform readers. Any type of investment involves risk. Do your due diligence and do your own research on the projects featured on the site. Act as a good father and do not invest more than your objectives or financial means allow you. In this regard, read our page: Warning about virtual currencies.
Some articles on the site contain affiliate links, and using them to register from the site allows the development of the site by collecting commissions. By doing so, you also make yourself eligible for a welcome bonus such as a voucher or fee reduction, for example.