Today, blockchain enables many innovations, including Presearch, a decentralized and open-source search engine developed on the Ethereum blockchain. It was created in 2017 by Colin Pape, who had the ambition to offer a decentralized, privacy-friendly, and rewarding search engine. This search engine is unique in that it rewards its users in cryptocurrencies for their searches. But what exactly is Presearch, how does it work, and how can you benefit from it?
How does Presearch work ?
Presearch is based on a decentralized model, which means that search results are provided by a community of content providers. These content providers are search nodes, which index websites and deliver relevant results to users. By using Presearch, users can benefit from more relevant and less biased results, thanks to the indexing of sites by the community.
How can I use Presearch and be rewarded with $PRE tokens?
To use Presearch, all you have to do is register on the platform by creating an account on the top right of the screen. Once your account is created, you will be able to perform up to 25 paid searches per day on the Presearch search engine, and receive 0.10 PRE Tokens for each search performed. Note that you will need a minimum of 1000 PRE Tokens to claim your rewards. These Presearch Tokens can then be traded on cryptocurrency exchange platforms, or used on the Presearch platform itself.
In addition, Presearch also offers advanced features, such as customization of search results, integration of multiple search engines into one, and the ability to connect to other decentralized services.
If you're interested in learning more about $PRE, head over to CoinMarketCap to check out the latest information.
The different use cases of $PRE tokens
$PRE tokens are at the heart of the Presearch ecosystem. Based on Ethereum blockchain technology, $PRE is used as a unit of account and store of value within the ecosystem. Presearch users can be rewarded with $PRE tokens for conducting searches via the platform, referring new users to Presearch, or providing computing resources to the platform. $PRE tokens are also used by advertisers to display their ads under certain search queries, in exchange for tokens put into staking.
Over time, new use cases for PRE tokens will emerge, opening up new opportunities for the Presearch community. The opportunity to stake PRE tokens is particularly exciting for the community, as it allows for additional rewards while contributing to the development of the Presearch ecosystem.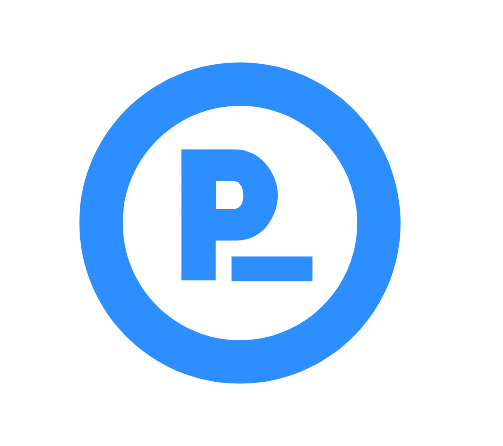 Presearch Nodes
Presearch Nodes are the cornerstone of Presearch's decentralized search engine. Anyone can install the Presearch Node software on their computer or on a server to help power the search engine. The nodes help index web content to answer user queries. In exchange for providing computing resources, operators who invest PRE tokens can earn PRE rewards to offset the cost of hosting and entice more nodes to join the network to provide a high-quality, reliable service. Nodes run in a software environment called Docker, which is supported by all major operating systems and server platforms. To install a node, you must first register for an operator code that you enter when you launch your node. In short, Presearch nodes allow anyone to contribute to the operation of the decentralized Presearch engine, while being rewarded for their participation.
For more information on Presearch Nodes, visit the article written by Team Presearch on Medium: https://presearch.medium.com/presearch-nodes-are-coming-3bdd751df618
Keyword Staking mechanism
The Keyword Staking mechanism is a key concept in the operation of Presearch. By staking PRE tokens on a specific keyword, advertisers can guarantee that their ads will be displayed when users search for that keyword on Presearch. Staking tokens creates a competitive system between advertisers for each keyword, and the biggest staker wins the top spot. Advertisers can reap the traffic generated by their ads at no additional cost, providing a real opportunity for brands and businesses to gain exposure to a highly qualified audience. This mechanism also allows users to benefit from advertising content that is relevant to their searches, while being rewarded for their use of the search engine.
For more information on Presearch Nodes, visit https://keywords.presearch.com/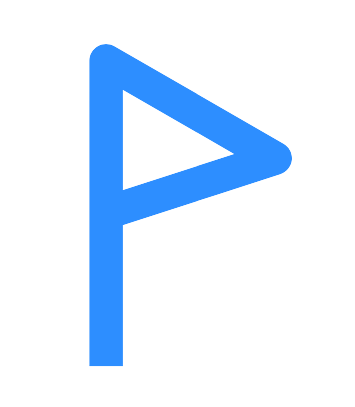 Presearch referral program
The referral program on Presearch allows its users to earn Presearch Tokens (PRE) by inviting other users to join the platform. To become a qualified referral, all you need is a Presearch.com account in good standing. Once accepted into the referral program, you will receive a unique referral code that you must use each time you invite friends to join Presearch via your referral link. In order for your invitation to be considered, your friend must create a Presearch.com account using your referral link and meet certain requirements such as earning at least $50PRE by searching on the platform and remaining a user in good standing for at least 30 days. If these conditions are met, you will receive $25PRE for each new qualified user, which can be redeemed on cryptocurrency exchange platforms or used on the Presearch platform.
Conclusion
In conclusion, Presearch offers an ambitious vision for the future of online search. By offering a decentralized, remunerative, privacy-friendly search engine that is open to all, Presearch encourages a global collaboration to build an alternative to centralized search engines. With a passionate and diverse community, Presearch can provide more relevant search results, while enabling the creation of new value and wealth opportunities for users. Ultimately, Presearch aims to redefine the way we access and share information online, in the spirit of transparency, accountability and mutual trust.
---
Sources : https://presearch.io/ - https://presearch.io/vision.pdf - https://presearch.io/ecosystem - https://coinmarketcap.com/
Disclaimer : This is not financial advice. The site aims to inform readers about various DApps. Any type of investment involves risk. Do your due diligence and do your own research on the projects featured on the site. Act as a good father and do not invest more than your objectives or financial means allow you. In this regard, read our page: Warning about virtual currencies.
Some articles on the site contain affiliate links and using them to register from the site allows the development of the site by collecting commissions. By doing so, you also make yourself eligible for a welcome bonus such as a voucher or fee reduction, for example.